Finding a JJM Product By Size
4

Things to
Consider First

When selecting the appropriate neutralizer, the engineer, contractor, or service technician should consider several key factors
Finding a JJM Product By Size
4 Things to
Consider First
When selecting the appropriate neutralizer, the engineer, contractor, or service technician should consider several key factors
BTU Input of Heating Equipment
This is the fundamental factor to consider when sizing a neutralizer. JJM™ products are rated according to BTU capacity and the resulting gallons per hour (GPH) of condensate produced by the appliance(s). The guide below provides the estimated condensate produced based on an appliance's efficiency and BTU input. As efficiency and heating input capacity increases so does the condensate produced.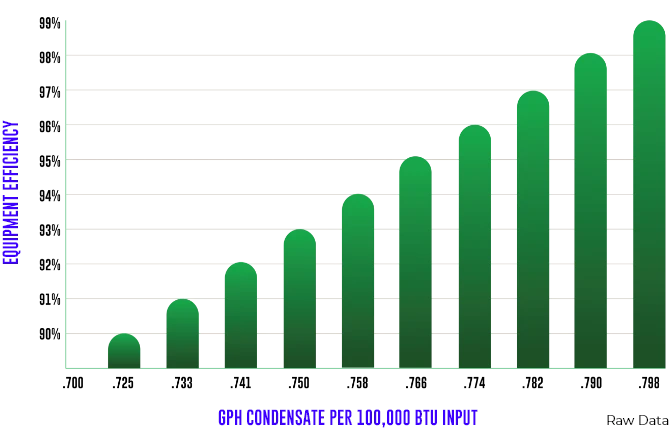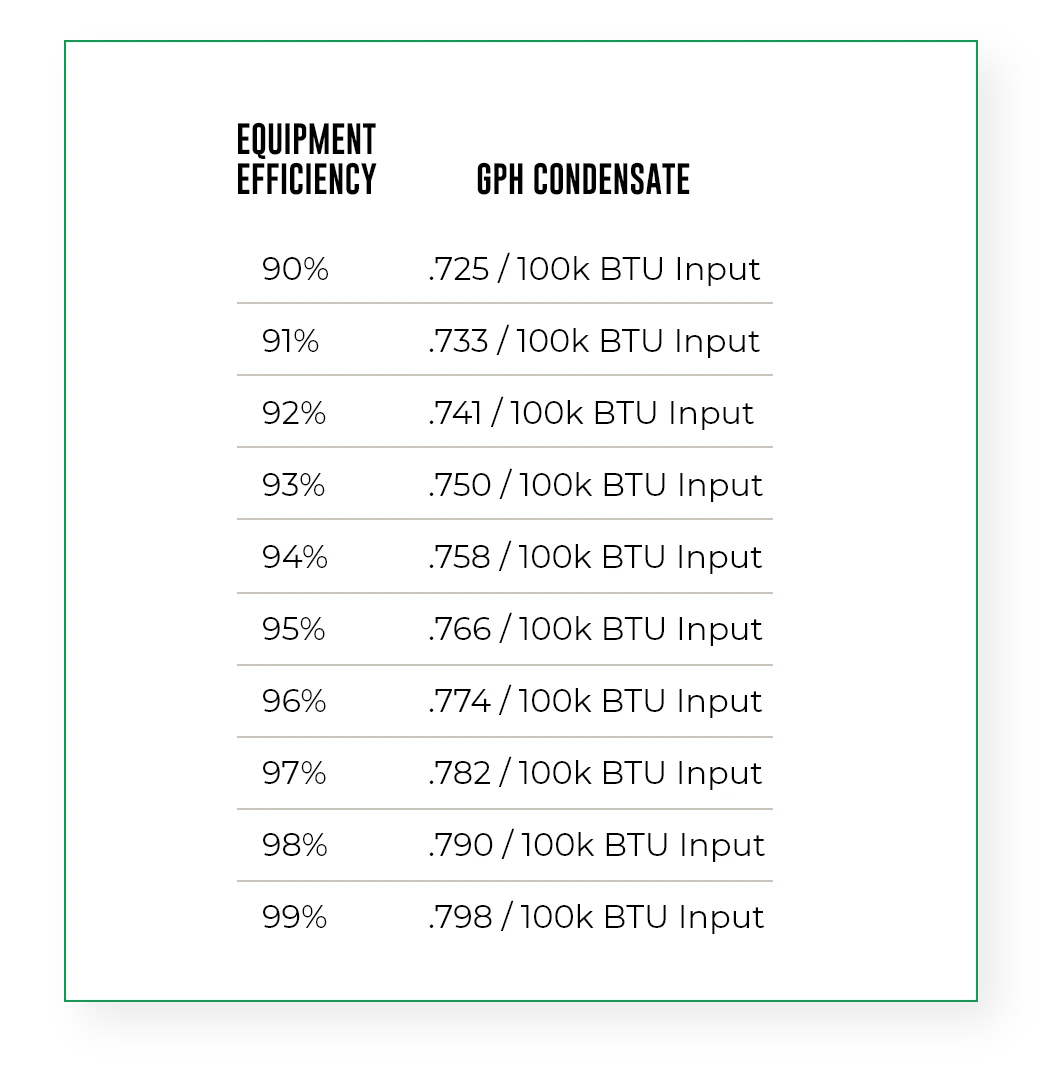 Heating Days
The degree and variance of heat required could impact the volume of condensate produced.
System Design
The type of heating system, such as process, radiant, snow melt, or hydronic, should be considered as well. Specific operating site conditions or configuration, such as location or height of the heating appliance, could determine the appropriate neutralizer solution.
Operating Hours
Operating hours of the heating equipment (often a consideration in commercial installations) could impact the volume of condensate produced. Extreme peaks in condensate production can impact the soak time necessary for safe condensate neutralization.