Search Filter
Jump To Product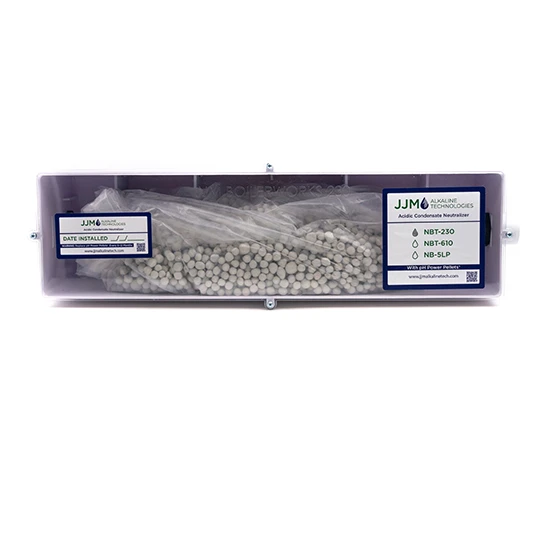 NBT-Series
Model NBT-230
With its standard tank design, the NBT-230 is appropriate for both wall and floor mounted heating appliances. Its unique baffle system enables appropriate soak time while minimizing the neutralizer's footprint.
NBT-230 Download Center
Model NBT-230 Specifications
Part #2011
MBH
Flow Rate
Inlet Port
Outlet Port
Mounting
300
2.4 GPH
3/4"
3/4"
Wall or Floor